To glorify God, grow disciples and meet human need.
"The people at Highlands Presbyterian Church are committed tothe ministry of Jesus Christ and possess vitality and energy beyond their numbers..."It's true!
We also value Christian Education, Mission/Outreach, Music, Worship, and Fellowship with one another.
JOIN US!
If you are looking for a Church Home, we invite you -- and encourage you -- to visit. Our Sunday Worship is at 10:00am followed by coffee and fellowship. Join us for one of our upcoming activities or events. Visit the
What's Happening
page for details. You will be warmly welcomed and we believe you will be blessed by our worship, our music and our fellowship. Drop in...we'd love to meet you!
---
PHOTOS from HIGHLANDS MIDDLE SCHOOL COMMUNITY WORK DAY

APRIL 2015


A project that began last August has come to fruition. During back-to-school sales, our shoppers purchased at bar-gain prices the seven ingredients for each of 75 Church World Service School Kits. Then our stitchers began making the cloth bags for the kits. By November we had ready 25 completed kits for the Presbytery gathering. For the spring Highlands Middle School Community Service Day we were ready with 68! Bags for the remaining 50 kits to be assembled. (The extra 18 will be a head start on next year's mission -- one that we apparently just can't stop "filling.") The last step will be to deliver the kits to Church World Service for distribution to children in refugee, disaster, or poverty status. Thanks to all who have helped meet this need!


---
---
VISIT OUR LIBRARY!
It's never too cold to curl up with a good book! Slip into our library (or check out the Fellowship Hall book cart) and discover recent best sellers or a classic good read.




---
---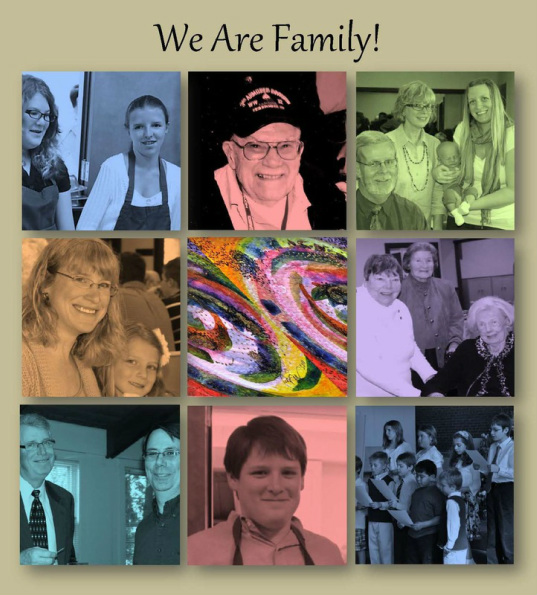 ---
VISIT US ON FACEBOOK!

CLICK THE FACEBOOK ICON TO THE LEFT AND JOIN THE HPC FACEBOOK COMMUNITY!
---